Band:
Skull Hammer
CD Title:
Fear The Truth
Year:
2008
Website:
myspace.com/skullhammertheband
MySpace:
myspace.com/skullhammertheband
Label:
None
Featured on:
Loucifer Speaks
Rating:
9.3 / 10
More Links:
Skull Hammer Forum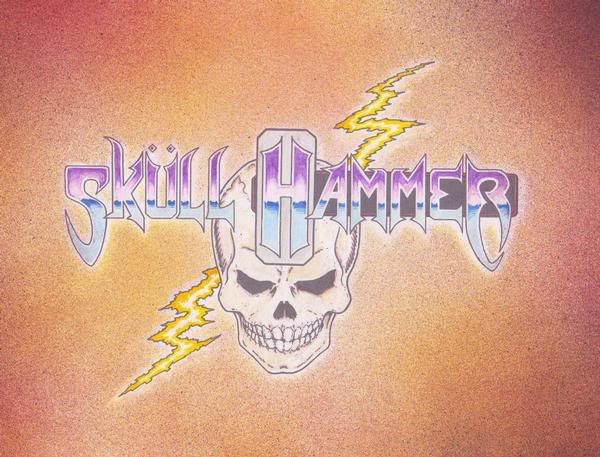 Do you long for some decent old school Thrash?
Well, I've got just the thing to fill that void! They hail from Massachusetts and they play Thrash Metal with an awesome 1980s vibe. You can easily imagine these guys sharing a gig with someone like Destruction (now that would be amazing!). Both bands have a similar take on their music - both know when to be out and out aggressive, and both realise when it's best to use a bit of melody. Skull Hammer have packed this EP to the brim with riffs that'll make your head bang.
With the four songs available on this EP, Skull Hammer have really proved what they're made of and I've found myself listening to it over and over again... Basically, I can't wait to hear a full length album from these guys. I'm sure it won't be long until someone out there starts making full sized Skull Hammer backpatches so I can wear one on the back of my coat.
One of the stand-out tracks from this CD is "Souls Sold Long Ago" - it just keeps a relentless pace from start to finish and never allows you to pause for breath. All four of the tracks here are worth listening to, it's just that "Souls Sold..." really stood out for me.
Skull Hammer aren't just a tribute band for the 1980s Thrash scene. Their music really sets itself apart from the crowd and, with some touring and a full length record, Skull Hammer can become a well-respected name in the Metal world.